As this, my 64th Christmas, approaches, the usual string of memories stir from within the synapses of my brain.
With the first few notes of The Little Drummer Boy, or the words "Chestnuts Roasting on an Open Fire" from The Christmas Song, to the rousing music of Handel's Messiah and the Hallelujah Chorus, I am transported back to so many moments.
The anticipation of watching Charlie Brown's Christmas or Rudolph the Red-Nosed Reindeer were more meaningful when they required planning. Once a year made them memorable, on demand makes them seem less so.
Vague, shadowy memories of my first few Christmas mornings to the fuller, if time-altered, memories of Christmases in Cumberland, Rhode Island where I'd share the latest in G.I. Joe accessories with my friends, to the all-too-rapidly passing moments of our daughter's first Christmas, come weaving and dancing in my mind's eye.
These moments, precious and joyful, all seem to pass so quickly. Every year, as December 25th approaches, even to this day, I want the moments to slow down, to linger, to hang in the air like the aroma of freshly made cookies, so I can savor each one.
But it seems each year passes faster than the one before.
And yet, there are things look forward to in the times ahead. Like the Spirit of Christmas Future, we've an opportunity to make new memories.
This will be a last Christmas for me in this stage of my life and next year will be my first Christmas at the beginning of a new stage, as a grandfather. I will have the opportunity to create those lasting memories my grandson will someday hence think back over as he winds his way through his own life.
Here's hoping they are as vibrant and meaningful for him as those I've held close to my heart all these years.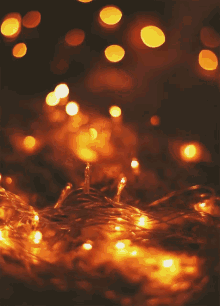 Stay tuned (a saying also imbedded in my memory although possibly confusing to some) here for a Christmas Surprise. On December 12th, I will publish this year's special Christmas story in 12 parts.
Hidden within the words is a secret message. The first five people to figure it out and email me with the correct answer will win a copy of every book I publish in 2021.
To make sure you see the posting, subscribe to this blog by adding your email and clicking the subscribe button on this page and then share the blog with EVERYBODY.
Merry Christmas and may all your memories stay with you forever.
************************************************************************
JEBWizard Publishing (www.jebwizardpublishing.com) is a hybrid publishing company focusing on new and emerging authors. We offer a full range of customized publishing services.
Everyone has a story to tell, let us help you share it with the world. We turn publishing dreams into a reality. For more information and manuscript submission guidelines contact us at info@jebwizardpublishing.com or 401-533-3988.
Signup here for our mailing list for information on all upcoming releases, book signings, and media appearances.